There are plenty of factors that go into choosing the right name for your baby, but sometimes it all boils down to whether you want to go with a tried and true name, or one that's all about originality. If you're looking for a baby name that's uber unique, there are plenty of overlooked baby names that wont' be found on any Top 10 list, but might just top your list.
Choosing an original moniker means you'll be setting your kid up for a lifetime of, "Oh, that's such an interesting name!" which, in my opinion, is a gift. In elementary school, I was one of three Katies in my grade, and I found it a little demoralizing. If someone called out my name, three of us would respond. Naturally, I was envious of the kids who had one-of-a-kind names that stood out on any class list.
If you have some baby names already on your shortlist, and want to ensure that they really are as "undiscovered" as you think, check out the list of compiled by thethe Social Security Administration (SSA). The 18 names below won't be found on that list either!
,
Imogen
Pronounced "IM-oh-jehn," this melodic girl name has Shakespearan ties. Imogen was the name of a heroine in Shakespeare's play, Cymbeline, according to Baby Name Wizard. Today, British actress, Imogen Poots, is perhaps one of the most famous people bearing the name.
Dov
I love nature-inspired names, and Dov means "bear" in Hebrew, according to Behind the Name. With a name like that, you have a built-in nursery theme, too.
Bellatrix
Bella and Beatrix are both trendy baby names right now, but Bellatrix is a cool fusion of the two. It's Latin in origin and means "female warrior," according to Nameberry.
August
This sweet unisex name means "venerable, great" in Latin, according to Baby Name Wizard. It's an original name, but one that is gaining momentum. It was ranked 477th in popularity in 2009, but climbed to 191th in 2017, according to the SSA.
The name also has some star power. Actress Charlize Theron adopted a daughter in 2015, and named her August, according to US Weekly.
Elowen
This lovely Cornish name is pronounced either "EL-o-en" or "el-LO-wen" and means "elm," according to Nameberry. It can be used for girls or boys.
Kian
This Irish/Gaelic boy name is a variation of "Cian", which means "ancient" and is typically pronounced "KEE-an, according to Oh Baby Names.
Tasmyn
The name Tasmyn is Hebrew in origin and means "twin," according to My Baby Name. There are some cool spellings of this name to choose from too, including "Tasmynne" and "Tazmyn."
Lachlan
There are actually two possible meanings to this powerful boy name, but both are strong. The name might be derived from the Gaelic word "Laochail," which means "warlike", or it could come from the Irish word, "Lachlann," used for the native home of the Norse invader, according to Baby Name Wizard.
Abella
Abella is a French baby girl name that feels like a breath of fresh air, and in fact, it means "breath" according to SheKnows.
Nevin
This is an Irish boy name that means "holy," according to Nameberry. It feels like a modern take on "Kevin" or "Gavin."
Daphne
This cute Greek girl name means "Laurel tree", according to Baby Center. It is still pretty obscure, but it's a name on the rise, according to the SSA, where it ranked 538th in popularity in 2008, and 385th in popularity in 2017.
Adyn
This is a unique variation of the more traditional name "Aiden," and is pronounced, "Ah-din." It means "apple of God's eye," according to Oh Baby Names.
Cerise
This French baby name means "cherry" and feels like a fresh pick for 2018. Move over Apple.
Blair
This Gaelic unisex name means "Field or plain," according to Baby Center. Of course, to my fellow Gossip Girl fans out there, the name Blair will always hold a special place in our hearts.
Axelle
This edgy French girl name is the feminine version of "Axel," and means "father of peace," according to Nameberry. If you love names with an "x" in them, Axelle is a winner.
Phoenix
This Greek name refers to "a bird that built its own pyre and then was reborn from the ashes," according to She Knows. It seems like the perfect name for baby with a real fight in them.
Monroe
From Marilyn Monroe to Monroe Cannon (AKA Mariah Carey and Nick Cannon's daughter), the unisex name Monroe has some famous connections. It means "mouth of the Roe river," according to Nameberry.
Whitley
This adorably preppy name is of English origin and means "from the white valley," according to Babble. It seems like a modern take on the '80s favorite, Whitney.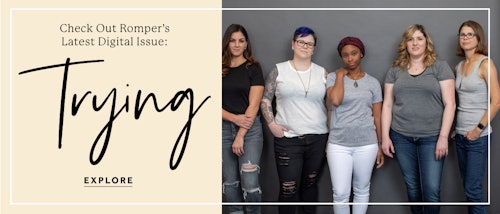 Source
https://www.romper.com/p/18-overlooked-baby-names-that-will-score-you-major-originality-points-10177085